You'll get that pun later.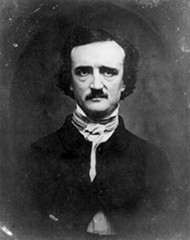 We've learned a lot about the history of construction during this bathroom project.  Maybe we just find it interesting because we're here experiencing it in person and these discoveries are about our own house, but I thought I'd share some interesting knowledge we've acquired.
Our house was built in 1875.  So… it's old.  Like most townhouses in Baltimore, it was originally a brick construction that has gone through various renovations over the years.  Since we were able to get permission to renovate the bathroom, we've had a unique opportunity that most renters never get to experience in their house.  We've been able to rip apart the various renovations of owners before our landlord and get a perspective on what was done and why.  Although more often than not, that why is left unknown because really… why would they do some of the crazy things they did?!  I sketched up a little floor plan of the bathroom and study to give you a better idea of what I'm talking about.
And yes, this is pretty darn close to being to scale as ridiculously tight and awkward as it looks.  OK, so we tore down the drywall around the 3 sides of the shower/tub.  In doing so, as I mentioned in my last post about the project, we discovered the original chimney (green) to the house that had just been covered in plaster and drywall (red).  What we weren't expecting was that the study wall (blue) is made of lath, which we uncovered in that small section behind the tub.  In case you're wondering, lath was commonly used in construction pre-drywall from like the 20s to around 1950.  So we've got a pretty good idea of when the bathroom/kitchen extension of the house was built.  We probably stood there for several minutes smiling like giddy children at our discovery.
So here's where the title of the post comes into play.  While the Mister was off at his kickball game, I was going to try and set the niche in place.  Unfortunately, it's a 4″ deep niche which would be great if there were 2×4 studs.  But the studs were more like 2×3's back then.  In order to set the niche a little further in, I had to chip off some of the keys on the back side of the lath. Keys, you ask?  Keys are the curls of plaster on the backside that are necessary to hold the plaster onto the lath slats.  So it might seem like a bad idea to take them off, but it was a small section.  In the process, however, I uncovered something terrifying.  Hair.  I'm not talking a loose strand that may have gotten stuck in the plaster.  I mean… locks of reddish brown hair.
I froze.  You know that moment in every scary movie where the main character makes a discovery like this, turns around, and is attacked by some shreaking shadow?  Yeah that's pretty much what I was expecting at this point.  I kid you not I walked into the study slowly just to double-check that my banging on the wall wasn't pushing out some long-buried body.  I mean Poe lived in Baltimore… had to get inspiration for those crazy stories somewhere right?
Then my rational part of my brain kicked in.  First, send terrified text to the Mister.
Then, Google to find out if I should call the cops.  Turns out, back when lath was used in construction, they mixed horse hair into the plaster to help strengthen it.  Yep, I'd uncovered 80 year old horse hair.  So in case you're doing some work with lath on your house anytime soon, don't be surprised if you come across some hair.